Calliope, the muse of eloquence and epic poetry
"Sing, Goddess, the anger of Peleus' son Achilleus and its devastation, which put pains thousandfold upon the Achaians, hurled in their multitudes to the house of Hades strong souls of heroes, but gave their bodies to be the delicate feasting of dogs, of all birds, and the will of Zeus was accomplished since that time when first there stood in division of conflict Atreus' son the lord of men and brilliant Achilleus."
In Greek mythology, the Muses were the inspirational goddesses of literature, science, and the arts. Kalliope ("beautiful-voiced" in Ancient Greek), is believed to have been the Muse that inspired Homer. She is mentioned in the Iliad and the Odyssey, the epic poems that Homer would recount as he played his lyre, the instrument chosen by NetResults as Kalliope's logo.
Who we are
NetResults S.r.l. is an Italian company founded in 2006 and active in the field of ICT. Since its beginnings, the company has focused its efforts on the research and development of VoIP (Voice over IP) and MoIP (Multimedia over IP) technologies.
Our main concern in creating solutions has always been research of the maximum quality. For this reason, NetResults is since 2011 an ISO 9001:2008 certified company in the following field of application: "Manufacturing, design and development of software and solutions for NGN (Next Generation Network): VoIP (Voice over IP), MoIP (Multimedia over IP) and IoT (Internet of Things)."
As a result of this approach with an eye towards innovation, in 2008 the company was able to release KalliopePBX, a line of VoIP PBXs that combine advanced technological features with an innovative business model.
In 2014, after several important technological collaborations, Welcome Italia, a national service provider that focuses on enterprises, became a NetResults shareholder. This new partnership was born under the sign of excellence, as the two companies share in their approaches the attention towards the quality of their solutions and the focus on their customers.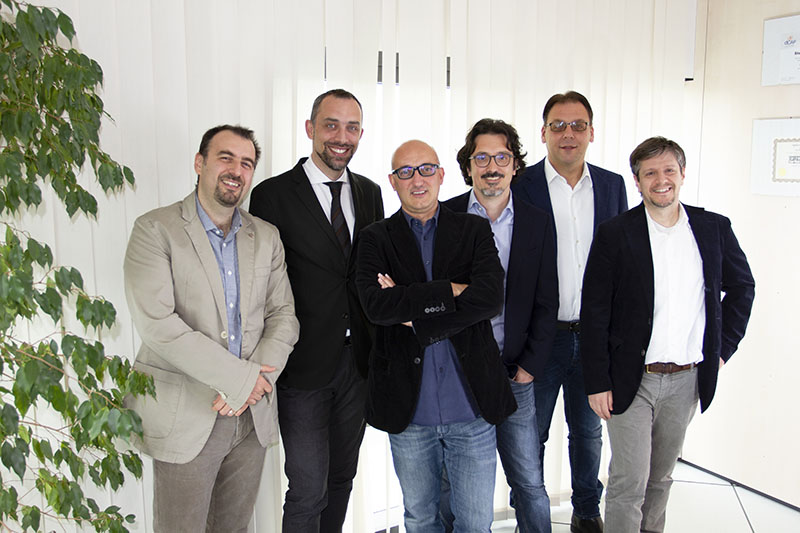 Mission
Behind each of our products lies the goal of finding the best way to combine the two main trends that influence the development and distribution of Unified Communications technologies: the field of systems integrators focused exclusively on analog telephone systems, and the field of IT companies.
Certifications