AUTOMATIC CALL DISTRIBUTION (ACD)

Not your usual waiting times
Automatic call distribution lets you give your clients a professional reception by making use of the time spent waiting for an operator. The client will be informed of the estimated waiting time, their position in the queue, and other user-adjustable information. When an operator is free, the system will distribute the calls according to the selected policy of engagement.
Queue priority. An operator may handle multiple queues with different priorities. In case of concurrent calls from more than one queue, the service will route to the operator the call belonging to the highest priority queue.
Queue notifications. When an operator answers a call, the ACD service will tell them which queue the call originates from, either with an audio message or through the telephone display. This way, the operator will be able to best deal with the client's request.
Only the Mini model has a 1 queue limit.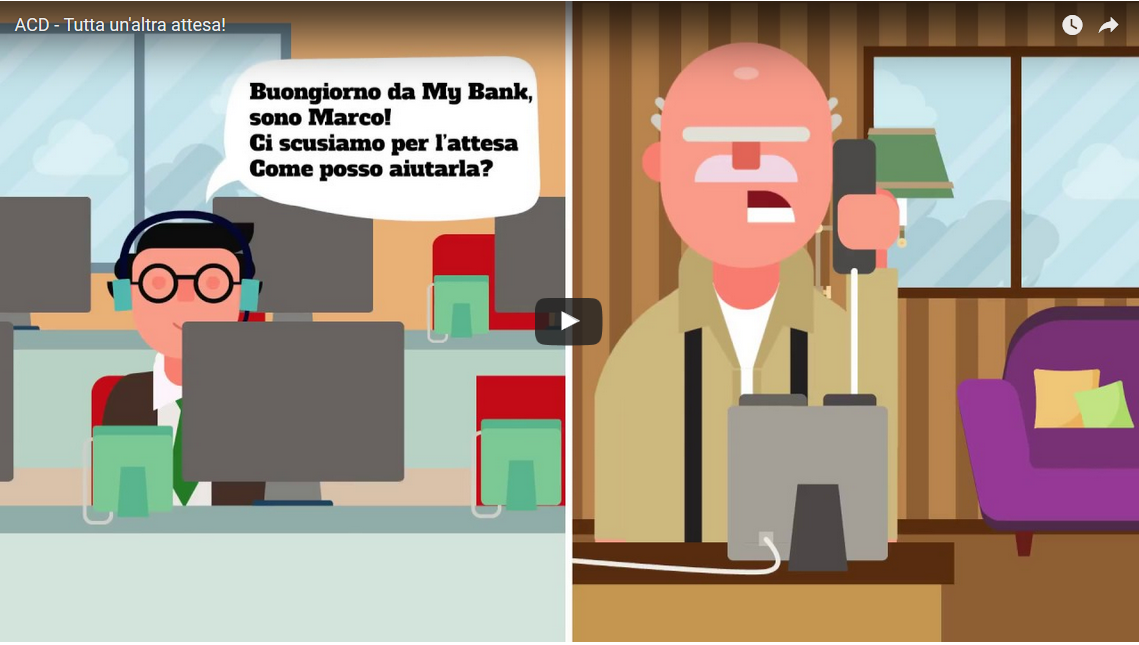 ADVANCED CALL ROUTING (ACR)

Take the right route
To make sure your business resources are being used correctly, KalliopePBX lets you regulate access to your phone lines. With Advanced Call Routing you can set custom call permissions for each single user and choose the most appropriate call routing (e.g. the least costly) based on the number of the called party.
With KalliopePBX you can create an unlimited number of ACR rules, which can be configured to correspond to the area code or the exact number.
Each extension on KalliopePBX will be assigned an ACR class and will only be able to call numbers permitted by this class (e.g. landline and mobile numbers, but not international numbers).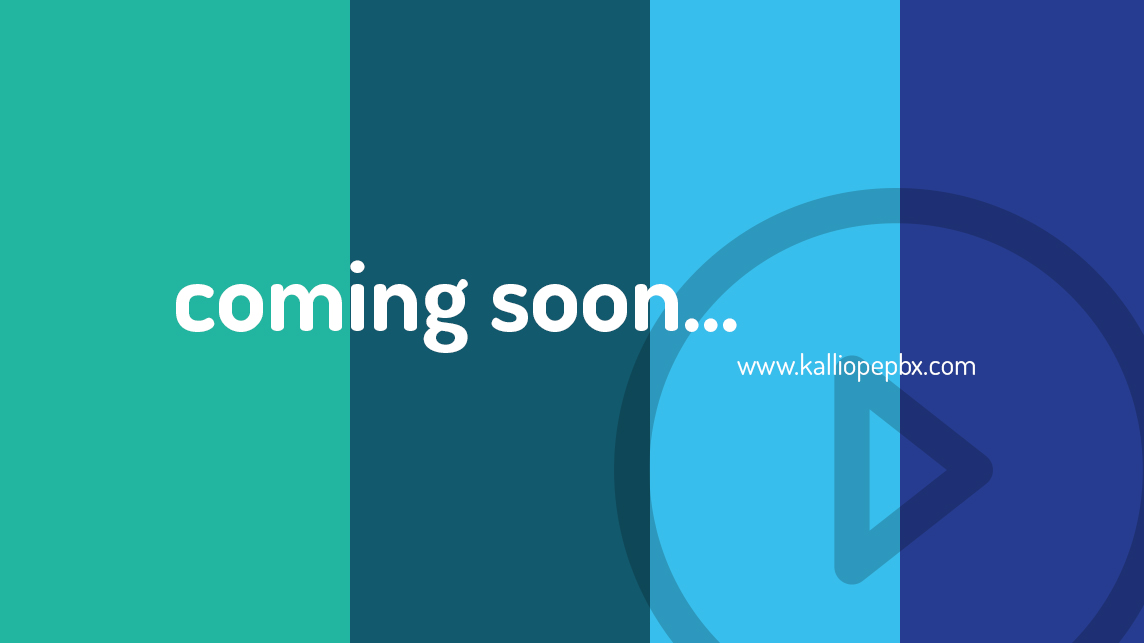 CALL RECORDING

(Re)listen to your customers!
KalliopePBX offers you the option to record your calls by setting recording rules, either unconditional or on demand. Only your company's privacy officer will be able to access the archives and configure the service. They will also be able to delegate their powers to other users at their discretion (visit the download section of this website to download the manual on assigning privacy permissions).
The service can be activated for calls from both external and internal numbers, and it is possible to set a customizable prerecorded message informing the called party that their call is being recorded. The files can be stored on the KalliopePBX storage space, an external device connected to the UBS port, or a NAS. Through the web interface it is possible to forward, copy, and move the files, download them to you computer, or delete them permanently.
This service is not available on the Mini model.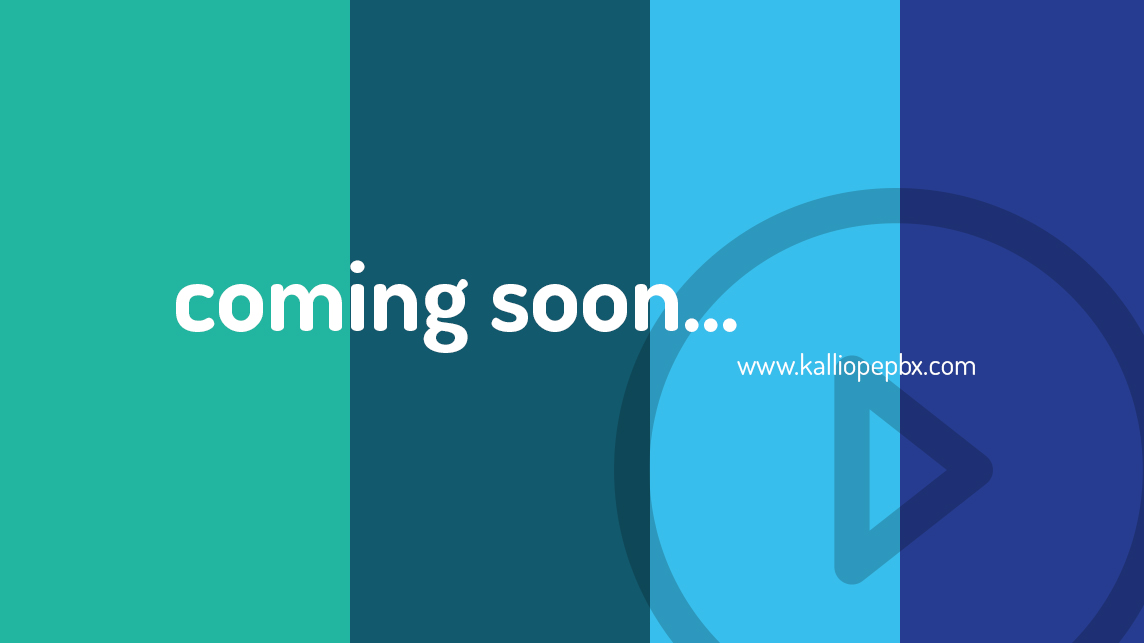 HOT DESKING

Your extension where you want it!
More and more workplaces are embracing a new work philosophy that is revolutionizing work spaces and subverting the idea of a single permanently assigned workstation.
KalliopePBX can help you embrace this philosophy with its Hot Desking service. You are no longer chained to a single desk, but you have the ability to use any enabled company phone by logging in with a PIN.
When you log out, the phone will once again be available to other users, freeing up your desk.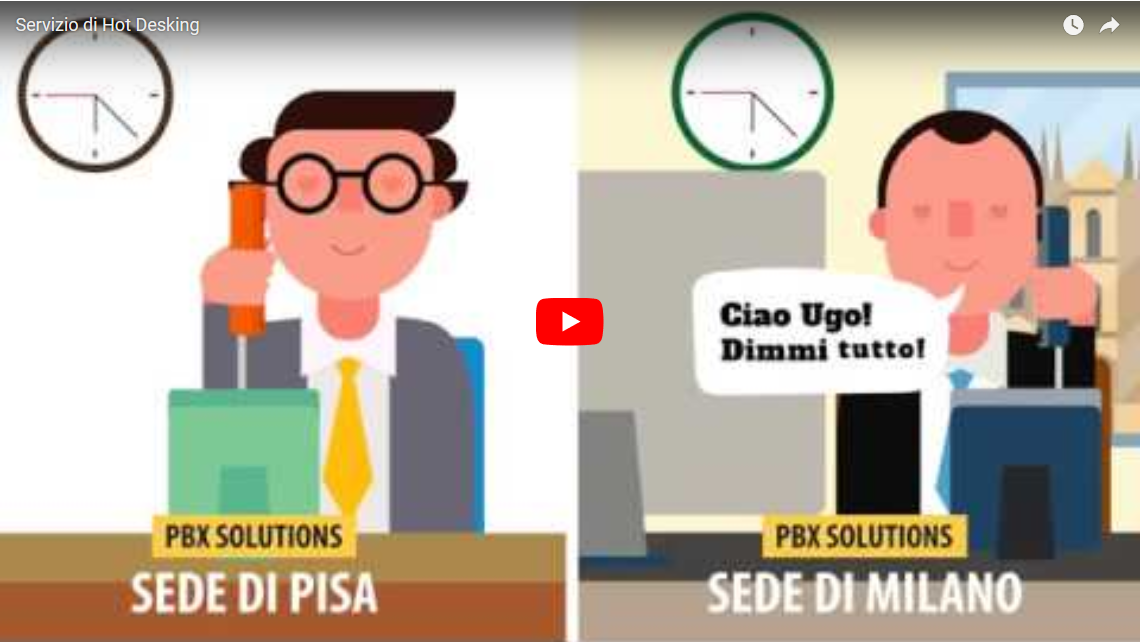 MULTI-LEVEL INTERACTIVE VOICE RESPONSE (IVR)

Straight to the point!
Interactive voice response (IVR) routes inbound calls to a specific service or extension with the press of the buttons on the caller's phone.
The IVR service can help companies with no dedicated phone operators. It also helps the customers by giving them information through prerecorded messages, saving time for both the client and the company.
With the sole exception of the Mini model, KalliopePBX does not limit the number of programmable IVR menus and sub-menus.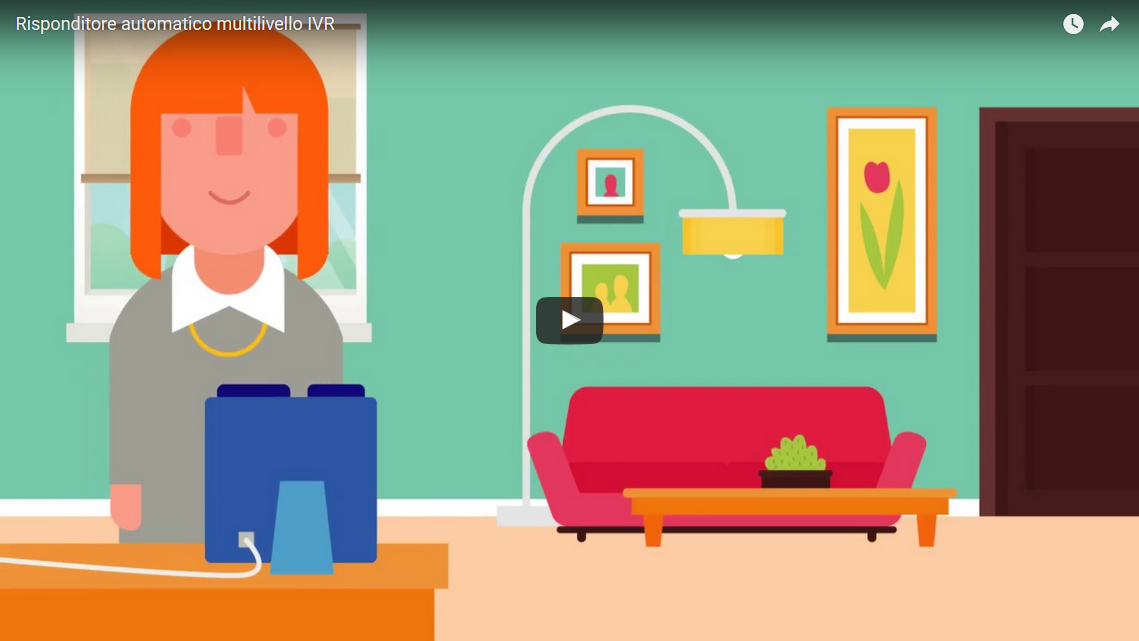 BOSS/SECRETARY FILTER

The easiest way to filter calls
This service lets one or more users (the secretaries) filter calls for another user (the boss). Only the "secretaries" (and, optionally, other "bosses" in a customizable group) will be able to directly contact a boss on their extension.
The role of the "secretaries" is to answer calls for the "boss", check whether they are available, and, if so, transfer the call.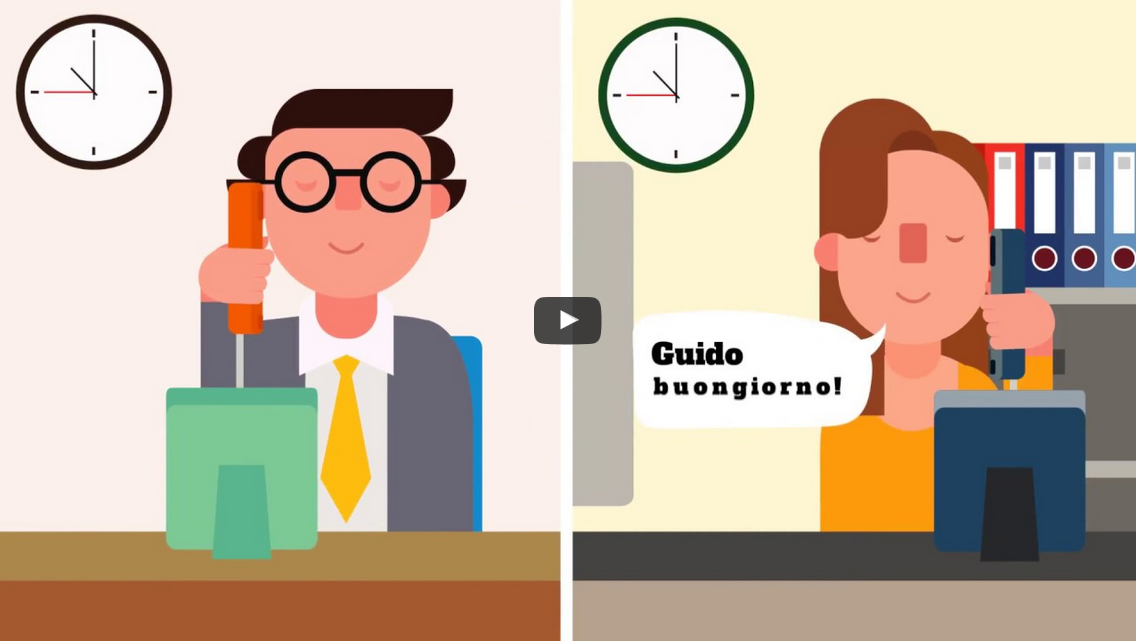 PAGING

Let your voice be heard!
A paging service is commonly used to make informative or emergency announcements. It lets you send a live or prerecorded audio message from your phone to multiple recipients. KalliopePBX lets you define an arbitrary number of "paging groups".
Each is independent from the others and can be completely configured when it comes to permissions, choice of destinations, mode of operation, and messages.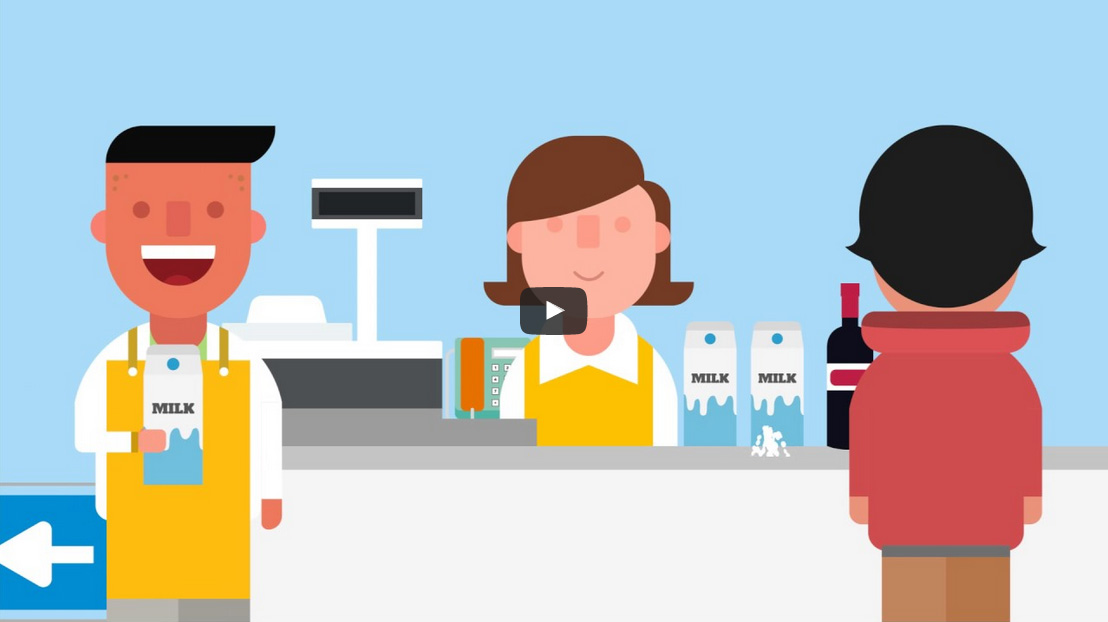 ONE NUMBER, MANY DEVICES (SINGLE NUMBER)

One for all!
A single number for every device you own. It will no longer be necessary to keep checking your desk phone, your cordless phone, your mobile client, etc. With our Single Number service, inbound calls will be directed to all terminals connected to your extension. The same applies to outbound calls: whichever device you call from, the caller ID displayed will always be the one associated with your extension. KalliopePBX also lets you set the maximum number of concurrent calls to your connected devices before it starts to play a busy signal. This service is called Busy Level and is customizable for each user.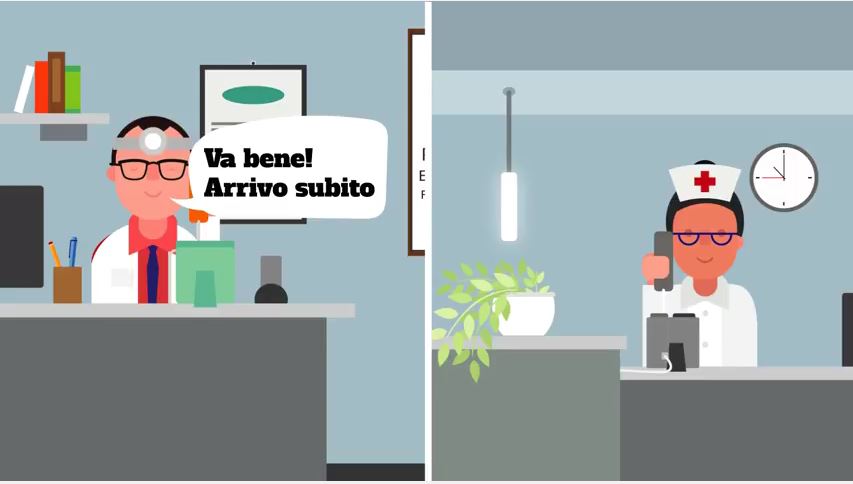 AUDIO CONFERENCE

Explore new horizons for your meetings
By activating an audio conference room, you can connect with people both within and outside your company, shortening distances and optimizing business practices. You can hold remote meetings, with your team or your clients, through your desk or mobile phone, as well as your computer.
Upon creating a new audio conference room, you can:
• set an access PIN, which is required in order to connect to the conference;
• set an admin PIN for users with advanced permissions.
Each user can also manage their own audio conference room, which is assigned to them by the system admin, with moderator permissions.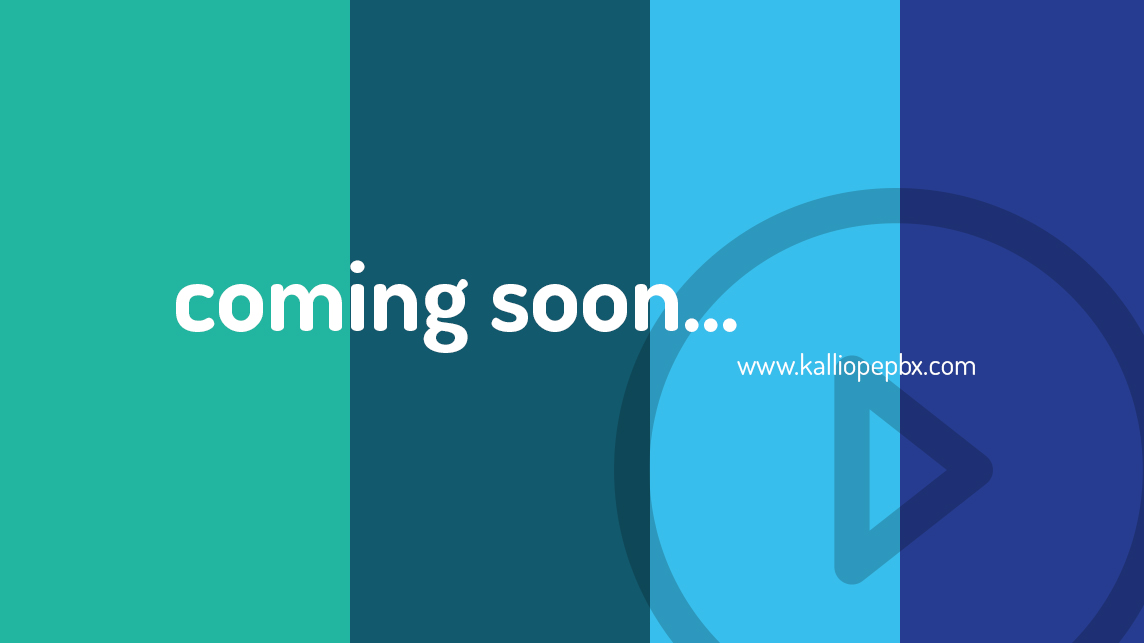 FORKING TO MOBILE/FAST TRANSFER

You're always connected!
Forking to Mobile
Our Forking to Mobile feature guarantees maximum reachability and is particularly useful for those who often need to travel for work. All calls to your extension can be directly forwarded to the mobile number associated with the user.
Fast Transfer
Our Fast Transfer feature lets you quickly transfer an ongoing call from your desk phone to our mobile and vice versa, allowing you to continue your conversation without interruptions.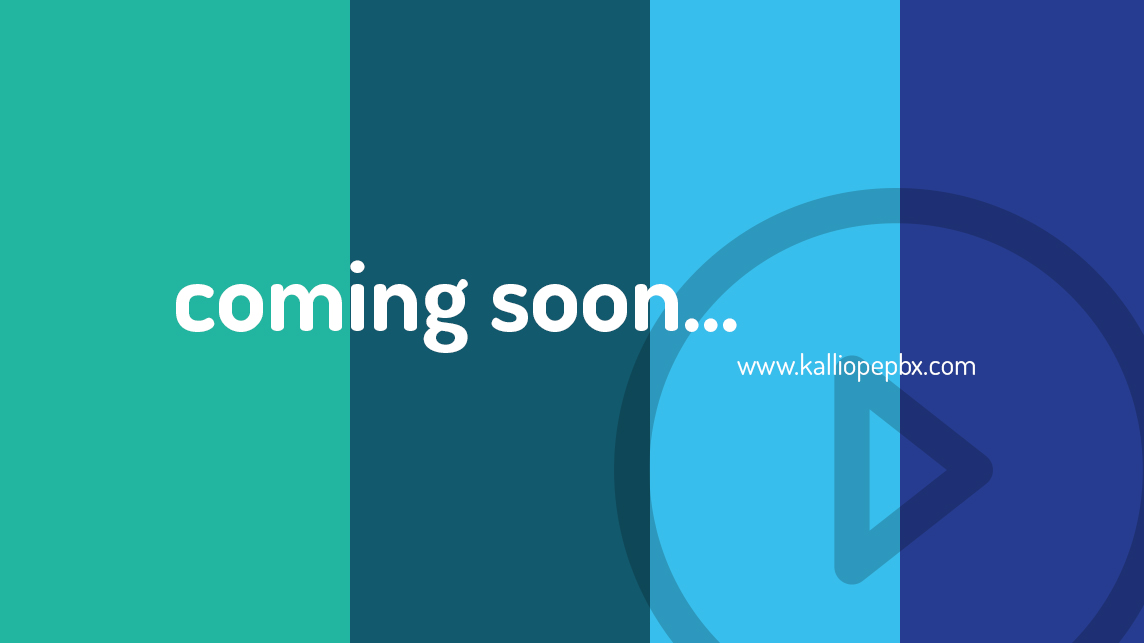 VIDEO CALL

When your voice isn't enough
All KalliopePBX models offer video call services (H263, H264, VP8).
In addition to common uses of video technology, such as one-on-one calls, video intercoms, and security cameras, KalliopePBX offers full WebRTC support for both audio and video.
With WebRTC, it is easy to integrate your phone services with your web platform to offer your clients a way to contact you directly through your website.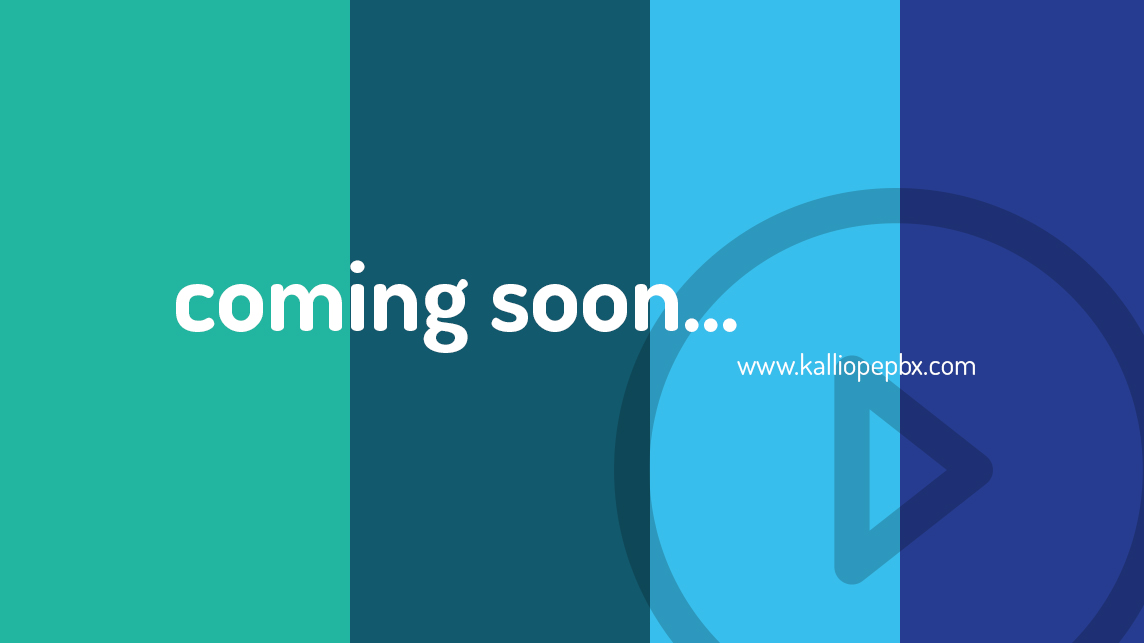 VOICEMAIL

Secure, unlimited, everywhere!
The real innovation comes in the mode of use. With our voicemail service, you can listen to your messages not only on your phone, but also through your email. Each user can customize and manage their own voicemail box directly through their phone.
With our service, you can:
• protect your voicemail with a user-set numeric password;
• record new welcome messages, listen to and delete messages;
• receive new message notifications via email;
• automatically forward the audio messages to your email inbox.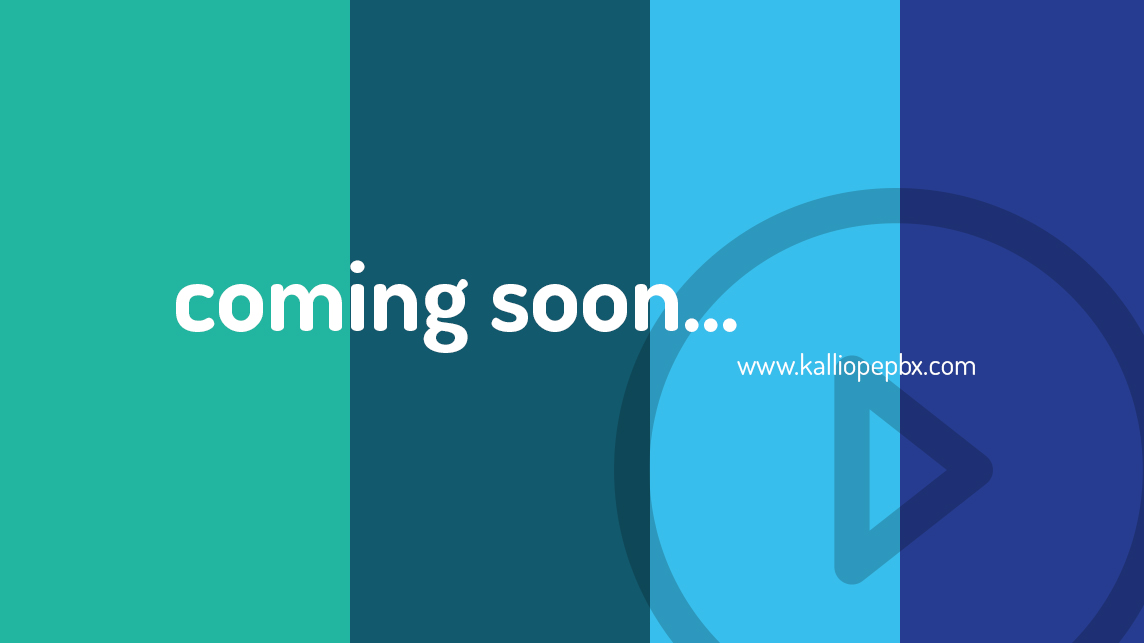 HIGH AVAILABILITY

Don't risk being left stranded!
Lack of availability can have disastrous consequences, especially for those services that need to be in constant contact with their clients, such as call centers or technical support.
Our High Availability service lets you employ two redundant PBXs, a master and a slave, whose configuration is constantly synced.
Should the master incur operation or availability issues, such as an overload or a power surge, the slave PBX will become active and guarantee the correct functioning of the telephone service.
In case of hardware issues, our High Availability service ensures you can return to full functionality within few seconds in order to maintain the business continuity of your company.
MULTI-TENANT

KalliopePBX multiplies for you!
With a multitenant license, a single KalliopePBX can have multiple tenants, or companies each customizable and fully independent. A multitenant license offers you:
• a single admin interface;
• fully independent tenant services;
• maximum hardware resource optimization;
• full autonomy for the manager of each tenant.
KALLIOPEPBX FAX SERVER

Everything changes, also the fax
The use of fax as a means of sending important communications changes according to the times. With Kalliope Fax Server you can send different types of documents via the web browser or e-mail, just enter the phone number to send it to and they will receive the fax. The additional Kalliope Fax license that can be activated on KalliopePBX *, offers the following features:
• FAX sending / receiving via T.38 protocol;
• Advanced management of users / groups / FAX lines with differentiation of privilege criteria;
• Users and groups without limitations;
• Integrated Mail2FAX and Fax2Mail services;
• Management of attempts to send in case of busy or unreachable;
• Complete and searchable web register of the FAX received and sent;
• Customization of FAX sending and receiving notifications;
• Sending to multiple recipients;
• Fax historical export for archiving.
The FAX module inherits the number of channels active on the KalliopePBX license and does not limit the number of users authorized to access the service.
* Cannot be activated on Kalliope V4 Mini.